Walk Details
This circular walk through some stunning scenery is only 15 minutes outs of Sheffield, in fact, from the high point of the walk, you can see the city nestled in the hills off to the west.
You will see the Wyming Brook Nature Reserve, an ancient headstone which is said to turn 360 degrees once a year and the beautiful, moving war memorial near the Redmires Reservoirs, built-in memory of the men of Sheffield who died in the first world war.
Once you're finished with your walk you can head to one of the pubs nearby, or catch the bus back into the city.
Nearest Bus Stop: Redmires Road Bus Terminus
Read more ...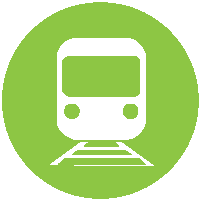 Nearest Train (or tube) Station(s):
Sheffield Sheaf Street