Walk Details
Norwich is a medieval city that retains cobbled streets, ancient buildings and half-timbered houses. Meandering through its centre is the beautiful River Wensum.
This is a short but pretty walk along the River Wensum, exploring some significant medieval landmarks – starting at The Adam and Eve car park and passing Cow Tower, Pull's Ferry and the iconic Norwich Cathedral.
Read more ...
The Adam and Eve is the oldest known pub in Norwich, with the earliest reference of it being 1249 and the walk starts in the adjacent St Helens Wharf Pay & Display, heading out of the car park towards the river and then turning right along the river path. These paths are hard surfaced, so really accessible for city pushchairs.
Cow Tower is fabulous fodder for a toddler's inquisitive nature! You can't go far inside but can see through the iron gate. It is a cylindrical brick tower built in the late 14th century as part of the defences of Norwich and is one of the earliest artillery blockhouses in England.
The route bends round along the river, and heads straight over Bishopsgate towards Pulls Ferry which is one of the sweetest spots in Norwich! It was once a 15th-century Watergate and the building is named after John Pull, who ran the ferry across the Wensum from 1796 to 1841.
The route then heads up Ferry Lane to the Cathedral. The Cathedral Refectory is a great place to stop and has baby change facilities and a great ambience. You can then head out of the Cathedral grounds north-east and head back to the car park along Bishopsgate. It's a short walk (about 1 mile) but is a great addition to a trip into beautiful Norwich.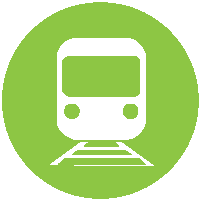 Nearest Train (or tube) Station(s):
Norwich