Walk Details
This is a short walk – less than 4 miles – that falls into the category of moderate.
And it's particularly dog friendly walk, with many beaches along the way where man's – and, of course, woman's – best friend is welcome.
Read more ...
Underfoot you will encounter conditions that go from uneven and rocky to a surfaced road, a green lane and a footpath across a field.
The route takes you above the western shorelines of Salcombe Harbour, passing through the ruins of Fort Charles which, in its pomp, withstood a five-month siege during the English Civil War.
For hundreds of years the estuary was a hotbed for both trade and shipbuilding. Shipwrecks found in the waters include one dating back 4,000 years.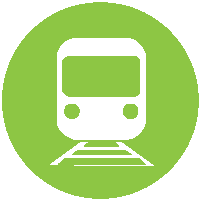 Nearest Train (or tube) Station(s):
Totnes, Exeter
 Click photos below for more information: