Walk Details
The enchanting Church at Dode is the base for this stunning walk through the beautiful wooded valleys that are a part of the Kent Area of Outstanding Natural Beauty alongside the North Downs Way.
There is no parking available here except at the Church itself and that can be accessed by arrangement only, email Becky for further details. For over 9 centuries the spiritual centre of Dode village, Dode Church, has been a place of peace, worship, tolerance and respect.
Shrouded in romance and history the church is the ideal place to begin an amazing walk.
As you leave the church and head out into the ancient woodlands of Punish and Dowde, look for beach, pine, silver birch and yew trees indicating how long these valleys have been wooded.
Turning left at Holly Hill House look for the old Ash tree that looks like there is an old wizard living inside. Enjoy the spectacular views over meadowland and look for beautiful pyramidal orchids or greater knapweed. Soon you will descend once again into beautiful, wooded valleys before emerging to far reaching views over the Medway Valley, head left down an ancient hedgerow lined sunken path before again turning left through fields and meadowland once again. Keep your eyes open for the scars of chalk quarries that formed the basis of the cement works that were the main industry here.
As you head back up the chalk escarpment turn back on once again further enjoy the views from the viewpoint and look for miles across the Kent countryside. As you head back into woodland notice the predominance here of chestnut, before joining the path travelled earlier.
Instead of turning left at Holly Hill Cottage head straight on and down through the cow fields until you reach the track and turn right back towards the church. Whilst you are there have a look around and experience the energy at Holly Henge and resting place that is Holly Barrow.
Celebrate this most magical of locations.
Author: Simple Life / Simon Pollard
Read more ...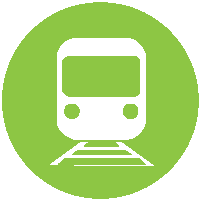 Nearest Train (or tube) Station(s):
Sole Street, Gravesend