Walk Details
1½ miles East of Malham is the breathtaking Gordale Scar. Gordale Scar is a gigantic collapsed cave system forming a twisting gorge between limestone cliffs. A good path through the campsite has been created, following alongside the Gordale Beck onto Gordale Scar. Here our paths ends and the only way out of the Scar is to re-trace your steps or climb up the waterfall.
It is only a short trek, but it is so worth a diversion when in Malham or when visiting the Cove (which is also accessible).
Read more ...
There is room for a couple of cars at the off road parking just by the bridge before the gate leading into the camp site. All gates are accessible and the path is a good compressed surface. However, the area is prone to landslides and often the path is littered with pieces of limestone which have tumbled down the rock face.
I went to Gordale using my normal powered wheelchair which in spots struggled with the fallen rocks on the path. Any loose rocks were cleared so I could move along… but just beware that you too may face this obstacle.
The Youth Hostel at Malham has undergone a huge refurbishment and is now able to offer wheelchair accessible accommodation. There is limited parking at the hostel.
There are many cafes in Malham which are wheelchair accessible, but unfortunately the two pubs are not.
The visitor centre is accessible and there are a few disabled parking bays (parking fees apply) in their carpark.  Public toilets are also located here. An accessible toilet is available, (RADAR KEY)
Debs Verdict
Don't be fooled into parking your car in Malham and walking to the Scar… it is a long way unless you know that you have sufficient power on your chair.
This route would be accessible for a manual wheelchair user, but it could be tough going because of the rough terrain.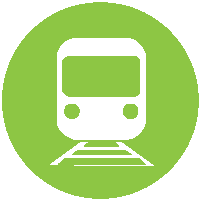 Nearest Train (or tube) Station(s):
Skipton, Leeds