Walk Details
This is a 2 in 1 walk – from a short walk around the lake, suitable for manual chairs to a longer, more challenging walk suitable for a powered 4×4 all terrain wheelchair through the woods to the coast and then along the coastal path to the seaside town of Porthleven.
The walk begins at the carpark at National Trust Penrose. It is a steep track down to the lakeside, so manual wheelchair users are allowed to drive their cars down to the house.
Read more ...
From here there is a flat, tarmac track around the lakeside. This is perfect for manual wheelchairs. There are accessible toilets and café at the National Trust house.
For mobility scooter users there is the option to take the woodland track which follows the right hand side of the lake. The ground here is uneven and there are a couple of steeper sections. Keep on this track all the way to Loe Bar. The scenery is spectacular. Here at Loe Bar is where the fresh water lake meets the North Atlantic Sea – divided only by a golden beach. It is not possible for wheelchair users to get down onto the beach and the ramp is very steep with steps.
You now have the option of turning around and retracing your steps or following the coastal path around the headland. If you decided to continue on, please note the ground is very uneven and the bridle path is very steep.
We would only recommend it for a sturdy 4×4 all terrain wheelchair. Once you have climbed to the top, the quiet country lane leads you right into the popular seaside town of Portleven.
Nearest Accessible loos: Penrose National Trust Portleven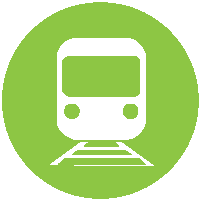 Nearest Train (or tube) Station(s):
Penzance
 Click photos below for more information:
Debbie reviews her wheelchair accessible experience at the YHA Lizard Point, Cornwall