Walk Details
This part of the Coastal Path is not only relatively level but has been surfaced with tarmac to make it easy for everyone to use.
But a word of warning. Although it is suitable for people with impaired mobility or using pushchairs, it is not recommended for wheelchairs due to the lack of passing places.
It is, however, a good walk for those with dogs. Again you should check out the full details on the TOG walk finder tool.
Read more ...
The path description is based on starting from Lynton, but you can shorten it by starting from any of the car parks in the Valley of Rocks and just doing a loop.
This is a classic route, nice and easy, which follows a relatively level section of high cliffs. The rock formations are spectacular and you are liable to come across a herd of goats – feral but friendly.
It's a particularly good walk in the autumn when the crisp, rust coloured bracken of the heathland is punctuated with banks of purple heather and vivid gorse.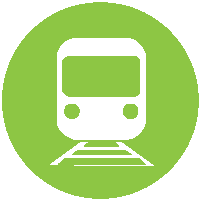 Nearest Train (or tube) Station(s):
Barnstable, Bristol