Walk Details
Debbie North, AccessTOG Ambassador, together with the TOG team took the barrier free route to the summit of Blencthra.
Blencathra is one of the Lake District's most famous and dramatic mountains. King Arthur and his band of knights are asleep inside the mountain. They are ready to fight battle if England is under threat from invading forces… but of course, that is local legend!
Read more ...
There are many different routes up to the summit of Blencathra, but only one, which is stile free and suitable for a sturdy 4×4 all-terrain wheelchair, such as the Terrain Hopper.
Parking is available near to the Blencathra Field Centre with the nearest amenities in Threkeld.
It is a steep start to the climb, following the footpath to Blencathra. The track is very rocky and skilful driving is required. The track turns off to the left and continues right up to the summit. The are several switchbacks to negotiate and you gain height very quickly.
Once on top of Blease Fell, you'll follow a short and gentle ridge to the summit, which takes the walk to a total of 2.5 miles. Blencathra stands  at 868m tall. From the summit there are magnificent 360 degree views.
It is a challenging wheelchair friendly walk and I advise care and caution. Please make sure that you have someone with you and that you take careful note of the weather forecast. The path is generally wide and there are no sheer drops on the walk, but you are exposed and open to the elements of the ever changing Lake District weather.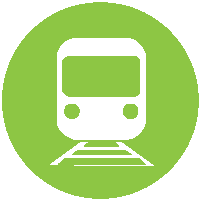 Nearest Train (or tube) Station(s):
Penrith, Carlisle