Walk Details
This stile free walk is ideal for a powered, motorised mobility scooter. There are some steep sections on the walk, which are unsuitable for a manual wheelchair.
The walk starts from the small carpark, just before the entrance to Sharpham Estate. The Vineyard and Cheese Shop at Sharpham Manor are open to the public and both are well worth a visit as the estate produces some quality wine and cheese!
Follow the driveway towards the estate, then take the cycle track to the left of the main gates. From here the track, which was the former Carriage Drive, is made from compound aggregate with a surface covering of fine gravel. This makes the steep descent very slippery for wheels. Do not attempt in a manual wheelchair.
As you stroll along this path you will not only see great views of the river but also pass mature, native trees and woodlands.
At the bottom of the steep track you have two choices:
Route 1: Turn sharp right and follow the track back along the river (this track in fairly flat and a much more gentle route) back to the car park.
Route 2: Continue forward onto towards Totnes. The route from here has gentler ascents and descents, plus the path is now tarmac so travel is much easier. There are plenty of benches along the way which makes it suitable for a gentle and leisurely stroll. There are also great spots too for a family picnic, as you are on open pasture land. Be aware; there sheep roaming freely.
The path begins to lose height and joins the steep road which leads you right into the town centre, where you can find lots of pubs and cafes for refreshments.
Either arrange for transport back to Sharpham or retrace your steps, taking the lower path along the river back to your car.
There is a café at Sharpham Cheese and Wine on the Sharpham Estate, where there are also toilets.
Nearest accessible loos
Totnes TQ9 5SG
Nearest Changing Place Facility
Rushbrook
, Station Road
, Totnes
 TQ9 5HW
GB
Read more ...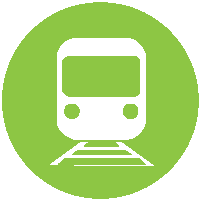 Nearest Train (or tube) Station(s):
Totnes