Walk Overview
This walk explores the remarkable architecture, world-famous colleges, spectacular churches and green spaces of the historic city of Cambridge.
Read more ...
Cambridge is a seriously impressive city to explore on foot. You can see and sense history down every narrow alleyway, down every stretch of river and across every one of its famous inner-city greens.
This walk takes in all of Cambridge's most famous landmarks, including King's College and Trinity College – which lists Isaac Newton among its famous alumni –  and the glorious riverside walk along the 'Backs' that shows off the quieter side of colleges that have housed and helped form some of Britain's greatest academic minds.
But this walk isn't just about the colleges.
You'll also cross the large grassy common of Parker's Piece (widely acknowledged as the birthplace of association football), stroll past the doors of the Scott-Polar Research Institute (worth a visit for anyone fascinated by Arctic and Antarctic exploration), and walk stretches of the beautiful River Cam that will be crammed with punters even in the dead of winter (have a go, we dare you).
Cambridge is packed with pubs, cafes, restaurants and food stalls that make perfect refreshment stops and – although it's slightly off route – we recommend detouring to the town hall to visit the city's outdoor market with its quirky stalls and street vendors.
This route was voted 84th in a 2017 ITV poll to find Britain's Favourite Walk.
TOG VERDICT: Cambridge is a city where, no matter what route you walk, you'll be surrounded by fascinating history and stunning architecture.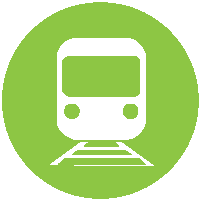 Nearest Train (or tube) Station(s):
Cambridge
 Click photos below for more information: