Walk Overview
Explore London's beautiful Richmond Park on this 7-mile circular walk through grasslands, woodland, heaths and the park's iconic herds of red deer.
Richmond Park is the largest of London's Royal Parks and the capital's largest Site of Special Scientific Interest. It's also a National Nature Reserve and a European Special Area of Conservation – all just a stone's throw from the skyscrapers and shops of Europe's biggest and busiest city.
And it's not hard to see why. This is one of the UK's top sites for walking among ancient trees and provides the perfect habitat for many rare species including fungi, birds, beetles, bats, grasses and wildflowers.
Richmond Park provides peace and tranquillity to millions of visitors every year.
There are around 30 bodies of standing water in the park, plus reedbeds and a brook where you could spot deer drinking or kingfishers darting along the banks. You'll see squirrels, birds and insects beneath the trees, and majestic deer roaming across the park's grasslands all year round.
This is a truly magical landscape that can't fail to inspire you with it's history, beauty and wildlife – so remember to take good care of the park and take home all your rubbish when you leave.
This route was voted 98th in a 2017 ITV poll to find Britain's Favourite Walk.
TOG VERDICT: Richmond Park somehow feels incredibly wild despite being located in one of the world's busiest cities. It's a truly magical place.
Read more ...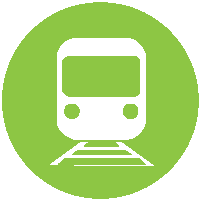 Nearest Train (or tube) Station(s):
Richmond, London