Walk Overview
This epic walk in the Cairngorms National Park starts at the Lin of Dee and climbs to the summit of Ben Macdui – Britain's second highest mountain.
Read more ...
The Cairngorms is the largest National Park in the UK and contains five of our six highest mountains.
At 1309m Ben Macdui marks the high point of the exposed and arctic-like Cairngorm plateau – a vast sweep of high ground that's recorded the coldest temperatures and fastest winds in British history.
This long, tough walk leads through ancient woodlands and past cascading waterfalls before a steep and challenging climb over several smaller peaks towards Ben Macdui. On a fine day the views from the summit are out of this world, and if you're lucky you'll have a golden eagle or two for company.
This is a very challenging mountain walk and the descent can feel just as tiring as the ascent, so give yourself plenty of time to complete it and consider building up to it with some shorter walks in the Cairngorms to get used to the terrain.
This route was voted 12th in a 2017 ITV poll to find Britain's Favourite Walk.

IMPORTANT: even in summer snow, high winds and freezing temperatures are common on the Cairngorm plateau so plan your trip carefully and carry the right gear. The scenery is beautiful but in places the terrain is harsh and featureless, so carry navigation equipment – and make sure you know how to use it!
TOG VERDICT: A truly epic walk in Britain's greatest mountain wilderness. Ben Macdui is a massive challenge, though – so make sure you've got the relevant fitness, skills, experience and gear before attempting it.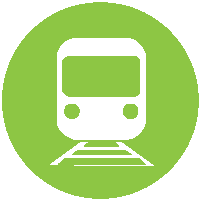 Nearest Train (or tube) Station(s):
Aberdeen