Walk Overview
This iconic walk along the shingle spit of Blakeney Point visits a famous seal colony and shows off everything that's great about the Norfolk coast.
Read more ...
Blakeney Point is part of the Blakeney National Nature Reserve and has been managed by the National Trust since the early 1900s.
The area is well known for its thriving seal colonies, with grey seal pups born from November to January. Seal mating season takes place shortly after the pups are born with bulls fighting for territories and female attention, which creates an awesome spectacle.
As well as seals, Blakeney Point is also an internationally important breeding ground for seabirds with up to 4,000 Sandwich terns breeding here from March to August.
This walk starts from the car park at Cley beach and follows the beach and shingle ridge, home to rare plants including sea poppy, sea pea and shrubby sea blight. Keep walking until you reach the dunes at the end of the spit then turn left over the main ridge (away from the sea) to reach the National Trust's impressive blue Lifeboat House. A wooden boardwalk leads from the Lifeboat House to the beach by Blakeney Harbour, which is a great place for spotting seals on the tidal sands.
Explore the beach, dunes and spectacular wildlife, then return via your outbound route to Cley car park.
This route was voted 68th in a 2017 ITV poll to find Britain's Favourite Walk.
TOG VERDICT: The scenery is beautiful but it's the wildlife that makes Blakeney Point so special. One of the best places in Britain for seal spotting.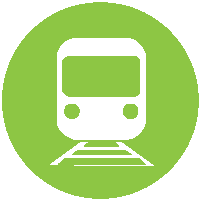 Nearest Train (or tube) Station(s):
Sheringham, Norwich