Walk Details
This lakeside walk does a full lap of Buttermere, passing through rocky tunnels and woodlands surrounded by some of England's finest mountain scenery.
Read more ...
The walk has an adventurous feel from start to finish. You can grapple with rock, lose yourself in beautiful woodlands and skim stones on the lake.
All the while you'll be surrounded by towering mountains, – from Fleetwith Pike and Haystacks to the High Stile range that looms large above Buttermere's western shore.
The western edge of the lake is wheel-friendly, so great for wheelchairs and buggies, making this one of the Lake District's finest round-the-lake walks.
This route was voted seventh in a 2017 ITV poll to find Britain's Favourite Walk.
TOG VERDICT: With the iconic view down the lake to Fleetwith Pike and miles of stunning shoreline to explore, Buttermere is a wonderful walk for all ages and abilities.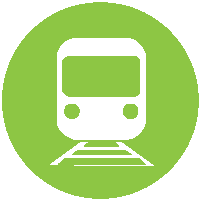 Nearest Train (or tube) Station(s):
Penrith, Windermere
 Click photos below for more information: