Walk Overview
Starting in Little Venice and finishing on the River Thames, this 9-mile walk along the length of Regent's Canal is one of London's best-kept secrets. You'll tiptoe past some of the capital's most famous landmarks – including Regent's Park, Camden Lock, King's Cross and much of central London – missing out the congestion, crowds and noise you'd normally associate with one of the world's busiest cities.
This route has long been loved by boaters and cyclists, but is now becoming increasingly popular with walkers. For the most part you'll hardly even notice the city around you on a walk that's mostly hidden from the surrounding buildings.
There are plenty of places to stop off along the way – not least London Zoo, which the Regent's Canal runs right through – so you can make the walk as action-packed or quiet as you like.
You'll travel from Little Venice in Maida Vale through the East End and Mile End Park, all the way to Limehouse Basin on the River Thames.
You'll pass markets, gardens, arts pavilions and countless bridges on the way – and when you finish you'll wonder why you don't spend more time walking around London, which is fast emerging as one of the world's most foot-friendly cities.
This route was voted 90th in a 2017 ITV poll to find Britain's Favourite Walk.
TOG VERDICT: Forget trains, taxis and buses – this is by far the best way to travel through our capital!
Read more ...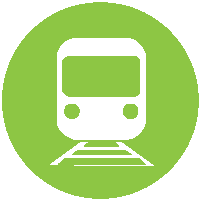 Nearest Train (or tube) Station(s):
London Paddington
 Click photos below for more information: