Walk Overview
The Sandstone Trail is a stunning 34-mile walk that follows a series of sandstone ridges through the heart of Cheshire from Frodsham to Whitchurch.
Read more ...
Starting in Merseyside and finishing in Shropshire, the trail explores the region's finest scenery – passing caves, quarries, mines, wells and springs along the way.
The Sandstone Trail is also rich in wildflowers, birdlife, mammals, reptiles, dragonflies, butterflies and beetles – with an ever-changing landscape unfolding around you as you eat up the miles. There's plenty of history here too, from castles and forts to tales of witches and ghosts.
The whole route is within the capabilities of all fit walkers, but it's best split into sections rather than attempted in one gigantic day. There are plenty of accommodation options along the way including hotels, B&Bs, inns, campsites and camping pods; so do your research beforehand and plan your days carefully. It's also possible to pick out small sections of the route if you simply to experience the Sandstone Trail on a short day stroll.
However you tackle the Trail you'll be rewarded with spectacular views. The leafy paths of Delamere Forest are a particular highlight, with its mixed plantations of conifers and broadleaved trees combining to create the largest woodland in Cheshire.
This route was voted 70th in a 2017 ITV poll to find Britain's Favourite Walk.

TOG VERDICT: One of the finest long-distance walks in north-west England, passing through an ever-changing landscape full of great scenery, wildlife and history.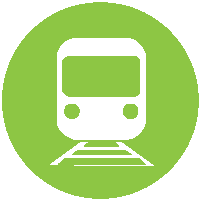 Nearest Train (or tube) Station(s):
Frodsham, Chester
 Click photos below for more information: