Walk Overview
This circular walk explores the Bronze Age Beaghmore Stone Circles in the Sperrin Mountains – Northern Ireland's largest mountain range.
Read more ...
County Tyrone is home to thousands of fascinating archaeological sites, but none are more impressive than the Beaghmore Stone Circles located in the southeast of the Sperrin Mountains.
Despite dating back thousands of years and made up of seven separate stone circles, Beaghmore was only discovered in the 1940s by peat cutters.
The precise origin and purpose of the stones are unclear, but it's believed they could have been erected in an attempt to restore fertility to the soil. Even today, they accurately correlate to movements of the sun, moon and stars.
Spanning 40 miles, the Sperrin Mountains is a wonderful place to walk and a large section of the range was designated an Area of Outstanding Natural Beauty in 2008. Here you'll discover hillsides cloaked in heather, boggy uplands, remote valleys and beautiful wildlife.
This route was voted 95th in a 2017 ITV poll to find Britain's Favourite Walk.
TOG VERDICT: One of Northern Ireland's most spectacular archaeological sites in the country's biggest mountain range. You can't fail to love it.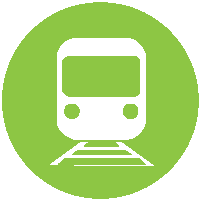 Nearest Train (or tube) Station(s):
Londonderry, Belfast
 Click photos below for more information: