Walk Details
This classic walk from the New Lanark World Heritage Site passes the famous Falls of Clyde in a narrow gorge that's home to one of Scotland's oldest forests.
Read more ...
The Falls of Clyde is rightly famed for its four powerful waterfalls, but the wildlife is equally spectacular with more than 100 bird species having been recorded here.
Visitors could be treated to sightings of dippers, ravens and kingfishers to name just a few; plus Daubenton's bats at dusk, deer tiptoeing through the trees, badgers in the undergrowth and otters along the riverbank.
The four Linn (Scottish for waterfalls) have been attracting famous visitors for centuries – including poets William Wordsworth and Samuel Taylor Coleridge. Corra Linn is the highest of the falls with cascades tumbling 84 feet, but all are mightily impressive and will captivate you as you walk.
At one time the River Clyde powered the great mills of New Lanark, which was designated a World Heritage Site in 2001, and the flow of the river is still controlled by the UK's oldest hydroelectric system. This walk starts and ends at New Lanark, so take some time to explore the mills before you leave.
The Falls of Clyde route follows clear paths with sections of boardwalk, but it can be muddy and steep in places with lots of steps – so go prepared and take care!
This route was voted 88th in a 2017 ITV poll to find Britain's Favourite Walk.
TOG VERDICT: A true Scottish classic, with awesome waterfalls, an ancient wooded gorge, a World Heritage Site, and more wildlife than your binoculars can handle.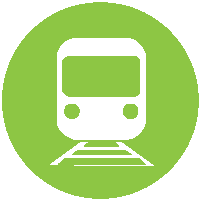 Nearest Train (or tube) Station(s):
Lanark, Edinburgh
 Click photos below for more information: