Walk Overview
This short circular walk across the Stiperstones ridge in Shropshire explores a rocky and spectacular landscape that's steeped in myth and legend.
Read more ...
History and local fables swirl around the jagged rocks of the Stiperstones just as much as the Shropshire Hills weather.
If you believe the tales they tell in the local pubs, witches convene to drink with the Devil on the craggy peak of Devil's Chair.
You may also hear that the ridge is haunted by Bronze Age burial cairns, that the ghost of Saxon warlord Wild Edric still roams the hills, and that his followers are imprisoned deep in the lead mines beneath this Area of Outstanding Natural Beauty.
Whether you believe any of that or not, you can't fail to fall in love with the dramatic landscape of the Stiperstones. The quartzite ridge rises sharply from the moorland surrounding it, which comes alive in a purple blaze of heather and bilberries in summer. The Stiperstones is also one of the furthest places south you can see red grouse in the wild – so look out for a plump, medium-sized game bird with a small hooked beak.
The Stiperstones has inspired many writers and artists who have fallen under the spell of its fascinating geology, and modern visitors will no doubt be impressed by the fact the route starts AND finishes at a pub!
This route was voted 78th in a 2017 ITV poll to find Britain's Favourite Walk.

TOG VERDICT: This jagged rocky ridge is a must for anyone exploring the Shropshire Hills – just hope you don't bump into Wild Edric and the witches!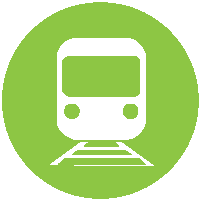 Nearest Train (or tube) Station(s):
Church Stretton, Shrewsbury