Starting and finishing in the seaside town of Wells-Next-the-Sea, this action-packed walk takes in a bustling harbour, golden sand dunes and thick pine woodlands – before finishing back at the chippy!
Read more ...
Wells beach is famous for its huts, but it's the sand dunes that your dog will be desperate to explore. And if you have enough energy left when you leave the beach, it's well worth strolling through the stunning pinewoods to make this into a circular route. 
To extend the walk continue west along the beach to Holkham Gap, but if you simply want to head back and discover the pubs, cafes, ice cream shops and chippies on offer in Wells then we don't blame you.
Although this is a simple route, don't underestimate the length of the sea wall (which you have to walk in both directions) and that the whole walk covers almost 5 miles. The terrain is flat and mostly easy underfoot, but prams and wheelchairs will struggle on the beach and on the rough paths through the pinewoods. In the 2017 poll by ITV looking for Britain's favourite walk, this route came 42nd.
This walk is part of the Dogs Die in Hot Cars Campaign. Please don't take the risk by leaving your dog alone in a car on a summer's day. 'Not long' is too long.
TOG's verdict: If you enjoy a mix of seaside cafes, stunning wildlife, pine woods, beach huts and a busy harbour, then this is a walk for you.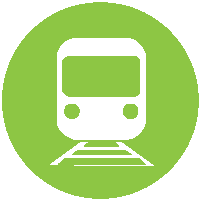 Nearest Train (or tube) Station(s):
Sheringham, Norwich