Walk Overview
The Durham Coastal Footpath is an 11-mile walk from Seaham to Crimdon, exploring spectacular grasslands, sand dunes and wildlife along the way.
Read more ...
Following a short stretch of the England Coast Path National Trail, this walk showcases everything that's great about the unique coastal landscape of County Durham – where magnesian limestone grasslands provide the ideal habitats for many species of wildflowers and insects.
In summer the route comes alive with the sight of orchids on the ground and the distinctive calls of skylarks and lapwings filling the sky.
You'll also walk through woodlands full of wildlife including deer, badgers, bats and foxes; with the ash, oak and yew trees providing the perfect amount of light and shade throughout the year for bluebells, wild garlic and snowdrops.
The path itself is well signpost by waymarkers and finger posts along the way, and although it's a fairly long route should be fine to complete in a day by experienced, fit walkers.
This route was voted 93rd in a 2017 ITV poll to find Britain's Favourite Walk.
TOG VERDICT: Wonderful walk along a coastline full of hidden treasures, beautiful wildlife and spectacular sea views.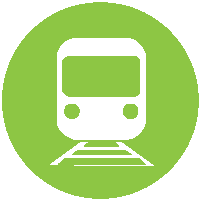 Nearest Train (or tube) Station(s):
Seaham, Durham