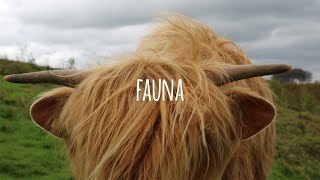 There are so many dimensions to enjoying time spent outdoors. Dramatic landscapes, fitness, exercise, competition and creative pastimes, such as photography and painting, all play their part in creating a variety of experience. For most of us, the obvious pleasure is engaging with the natural world as observers of flora and fauna.
You don't have to learn the name of a bird to enjoy its antics and call. Neither do you need to know the name of a flower to relish its colour, form and scent. But it is fun to find out and now is an ideal time to scan the internet for the info.
This video that Holly Brega of The Outdoor Guide has put together is a fraction of the engagement with nature that she has enjoyed over many years. Filming some scenes required stealth and patience, others needed insight and awareness. All are part of the fabric of the outdoor world we love and cherish.
Happily, the countryside, wildlife, birds, flowers and trees are there now and will be there in the future. What a time we'll have celebrating access for all once more! In the meantime, enjoy the outdoor world via The Outdoor Guide and Get Outside-Inside.
Stay home, stay safe and save lives.
Lines Written in Early Spring
by William Wordsworth
I heard a thousand blended notes,
While in a grove I sate reclined,
In that sweet mood when pleasant thoughts
Bring sad thoughts to the mind.
To her fair works did Nature link
The human soul that through me ran;
And much it grieved my heart to think
What man has made of man.
Through primrose tufts, in that green bower,
The periwinkle trailed its wreaths;
And 'tis my faith that every flower
Enjoys the air it breathes.
The birds around me hopped and played,
Their thoughts I cannot measure:—
But the least motion which they made
It seemed a thrill of pleasure.
The budding twigs spread out their fan,
To catch the breezy air;
And I must think, do all I can,
That there was pleasure there.
If this belief from heaven be sent,
If such be Nature's holy plan,
Have I not reason to lament
What man has made of man?