Walk Overview
This rugged circular walk is a Yorkshire Dales classic, exploring Ingleborough's most famous features on the way to its mighty summit.
Read more ...
With an altitude of 724m Ingleborough is the second highest of the legendary Yorkshire Three Peaks, but it's by far the most well known peak in the area.
This sprawling giant's flanks are dotted with limestone pavements, gills, caves, sinkholes and scars – making it a dream to explore for anyone with even a passing interest in geology.
This walk follows Clapham Beck to Trow Gill then passes the famous cave of Gaping Gill, one of the largest underground chambers in Britain. You eventually climb to the summit via smaller the outlying peak of Little Ingleborough, then return via a different route that heads roughly east from the top of Ingleborough on the Dales High Way before sweeping south towards Clapham.
Described by legendary guidebook writer Alfred Wainwright as the finest of all routes up Ingleborough, this is a must for hill walkers.
This route was voted 25th in a 2017 ITV poll to find Britain's Favourite Walk.


TOG VERDICT: The finest route up the finest hill in the Dales. The ascent passes legendary caves and beautiful becks, with stunning 360 views from the summit.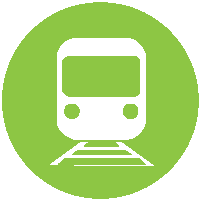 Nearest Train (or tube) Station(s):
Ribblehead, Leeds
 Click photos below for more information: