Walk Details
This walk explores Rye Harbour Nature Reserve and its amazing wildlife before finishing at Camber Sands beach on the stunning Sussex coast.
Read more ...
Rye Harbour is one of the most important conservation sites in Britain, due to its many coastal habitats including shingle, saltmarsh, saline lagoons, coastal grazing marsh, freshwater gravel pits and reed beds.
With its ever-changing coastline and fascinating military history, this is a wonderful place to walk and lose yourself among the sights and sounds of wildlife.
Rye Harbour is famous for its breeding colonies of little, common and Sandwich terns; and is a great place to spot ringed plovers, avocets, oystercatchers, redshanks, lapwings and wheaters. Marsh frogs, badgers, foxes and bats are just some of the other species that call this Site of Special Scientific Interest home.
This route follows miles of footpaths across the reserve and visits Camber Castle, which was built by Henry VIII and designed to protect the port of Rye from foreign invaders. You then have the option to finish your walk where you started in Rye, or extend the route by strolling down to the beautiful sand dunes at Camber Sands. We highly recommend the latter!
This route was voted 89th in a 2017 ITV poll to find Britain's Favourite Walk.
TOG VERDICT: Beaches, lagoons, castles, reedbeds and magnificent wildlife. You'll be amazed what you can pack into one short coastal walk.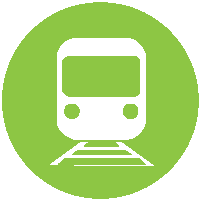 Nearest Train (or tube) Station(s):
Rye, Hastings