Walk Overview
This popular Cornwall walk follows the South West Coast Path along rocky cliffs from the harbour town of St Ives to the historic village of Zennor.
Read more ...
This is a technically simple but physically tough walking route, with several steep sections that will give your legs a proper workout.
You'll be sandwiched between high rocky cliffs and wild granite hills and moors, with stunning views along the Cornwall coast the whole way.
This fascinating landscape has been inhabited for more than 4,000 years and you'll spot relics of its industrial history as you walk – from farming and fishing to quarrying and mining.
The town of St Ives is one of Cornwall's most famous destinations, with its golden beaches, lush vegetation, working harbour, galleries, exhibitions, cafes and pubs attracting tourists from all over the world.
Your return route from Zennor follows a shorter line across fields instead of hugging the coast, but if your legs don't fancy it you can get back to St Ives by bus or taxi.
This route was voted 24th in a 2017 ITV poll to find Britain's Favourite Walk.
TOG VERDICT: A tough but spectacular walk on one of England's most popular sections of coast. St Ives is a wonderful town, so take some time to explore it.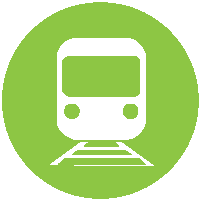 Nearest Train (or tube) Station(s):
St Ives, Truro
 Click photos below for more information: