Discover spectacular wildlife and uninterrupted views of the beautiful North Norfolk coastline at Blakeney National Nature Reserve.
This National Trust walk follows the 4-mile shingle spit from Cley Beach to Blakeney Point's striking blue Lifeboat House.
Read more ...
The reserve is an internationally important habitat for a vast array of residential and migratory wildlife. Displays of the summer-breeding terns and winter-breeding grey seals are wonderful sights.
Birds visiting here include terns, oyster catchers, redshanks, avocets, ringed plovers and the Egyptian goose. There are also colonies of common and grey seals – they can be very playful and noisy!
The vegetated shingle is a rare habitat, home to scarce and delightfully named plants like the sea pea and shrubby sea blight.
If the tide is out you can walk on the beach which is slightly easier than the shingle. If not, the path changes from shingle to sand as you get closer to the Lifeboat House at Blakeney Point.
Look out for seals basking on the tidal sands off the point, or sit in one of the deck chairs outside the Lifeboat House and drink in the tranquil atmosphere. There's an information centre if you'd like to learn more about this special place for nature.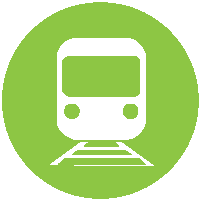 Nearest Train (or tube) Station(s):
Sheringham, Norwich

 Click photos below for more information: