Walk Details
This short family walk on Box Hill shows off everything that's great about the Surrey Hills and North Downs, with long-reaching views and abundant wildlife and plants.
The National Trust's Natural Play Trail is a two-mile level walk and a great chance for kids and parents to play in the woods.
Read more ...
The trail can take anything from an hour to a whole day, depending on how much you stop and do along the way. There are lots of trees and structures to climb on, but be careful because they might be muddy and slippery. It's a perfect family day out.
There are plenty of walks to choose from on Box Hill, but this one is perfect for a first visit so you can get to know the area.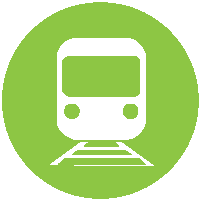 Nearest Train (or tube) Station(s):
Dorking