Walk Details
This low-level walk from the National Trust's Dalehead Bunkhouse leads you through meadows and along parts of the Pennine Way in the Peak District National Park.
You'll follow streams and stone-flagged paths through the Vale of Edale, experiencing brilliant views of the hills from down in the valley.
Read more ...
When walking through the Vale of Edale you'll be surrounded by the hills of the Dark Peak – Lose Hill, Mam Tor, and Kinder Scout can all be seen at points along the walk.
There are a variety of facilities in Edale. The National Trust Penny Pot cafe is a great place to have a warming hot chocolate and lunch. The Moorland Centre is a project by the Moors for the Future Partnership. Drop in to the visitor centre to find out more about moorland research.
The Old Nags Head pub was built in 1577 and traditionally marks the start of the Pennine Way – a legendary 268-mile footpath along the backbone of England.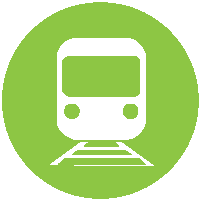 Nearest Train (or tube) Station(s):
Edale, Sheffield
 Click photos below for more information: