It's so easy to get away from it all and enjoy a short walk in unspoilt countryside at incredible Ickworth – the National Trust's Italianate palace in the heart of Suffolk.
There are sweeping views of gently undulating landscape everywhere on this route which crosses open parkland, sheep pasture, ancient woodland and riverbank.
As you venture further away from Ickworth house the surroundings become increasingly quiet and more attractive for wildlife. Keep an eye out for birds, lizards, toads, deer and small mammals.
There's a rest point by the peaceful pond close to the church and the beautiful walled garden.
Built in the early 1700s the walled garden is being lovingly restored to how it would have looked a hundred years ago.
There's always lots to see – heritage fruit and veg, a wildflower meadow, stunning flower borders, and the first Earl's pretty summerhouse – all surrounded by warm red brick walls.
Before you leave, there's a plant and garden centre conveniently near to the car park. If you're feeling peckish the Porter's Lodge café has outside seating, or there's the friendly self-service West Wing café in the house.
Read more ...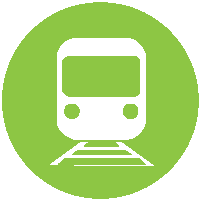 Nearest Train (or tube) Station(s)
Bury St Edmunds, Cambridge

 Click photos below for more information: