Walk Details
Possibly the most magical wood we've ever been to – so many hollow trees, we lost count! Don't be deceived by it only being a mile round, we were here for three hours, peering inside every tree with its nooks and crannies.
Our hypothesis that it was a fairy wood was confirmed when we found the fairy window and door inside one of the trees.
The oaks are among some of the oldest in Norfolk (It is thought that some of the tress are around 500 years old) and their appearance brings a sense of enchantment.
On a sunny day, the sun streams through the trees, adding to the sense of magic.
The woodland has beautiful bluebells in the spring and gorgeous autumn colours later in the year. Nearby is the Thursford Collection, where you can access toilets, a café and play area.
Read more ...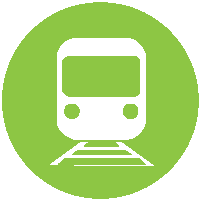 Nearest Train (or tube) Station(s):
King's Lynn