Walk Details
Today's adventure took me back into a city – the City of Leeds, where I studied for my B.Ed Degree many, many moons ago. It was a chance to meet up with my cousin Chris and have some girly time. Instead of the usual retail therapy which we normal do when we get together, today we decided that we would give the WHILL a good test for distance travel and that it was time that we took in a bit of culture and learnt about the connection Leeds has with the beautiful animal – the owl.
Read more ...
So hence we did 'The Owl Trail'
The owls first appeared on the Leeds coat of arms around 1660. The owls were taken from the coat of arms of Sir John Savile who was the first Alderman of Leeds.
There are many theories as to why he had three owls on his coat of arms – maybe from the greek goddess Athena or the Roman God Minerva the goddess of wisdom, learning, art crafts and industry. It just isn't known.
The full owl trail takes in 25 owls which are located in different places around Leeds. It is about 2 miles long and takes about 2 hours to do it properly.
We did the shorter version which took about an hour, but we did keep getting distracted and went 'off piste' a couple of times (both distractions did involve a cocktail or two!)
It was really good fun and a great way to explore the city. So often we miss sights that are up on the rooftops or on the sides of buildings. Leeds is rich in culture and is very clearly proud of its association with owls.
To find details of this truly accessible, free trail, go to leedsowltrail.com where you can down a map that shows you where all the owls are to be found.
Deb's verdict
We had a great day in Leeds. The WHILL certainly covered a few miles around Leeds city centre and all completed on one charge, with plenty of power spare to ensure my safe return by train to Cumbria. The WHILL was very nippy in the shopping centres and was so easy to control when squeezing into the odd cocktail bars that we visited…. Only to check out accessibility of course! (Hic!)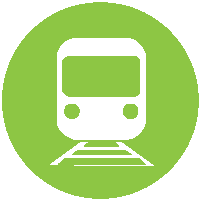 Nearest Train (or tube) Station(s):
Leeds
 Click photos below for more information: