Walk Overview
This short walk from the village of Birchover visits the fascinating Bronze Age Nine Ladies Stone Circle in the Peak District National Park.
The Nine Ladies are part of a complex of 70 prehistoric stone circles and standing stones on Stanton Moor dating back 4,000 years, and are traditionally believed to depict nine local ladies who were turned to stone for dancing on a Sunday.
The King Stone is the most prominent stone at the site, set 40 metres to the southwest of the circle.
It's carved with graffiti that includes the name 'Bill Stumps' and was mentioned in the Pickwick Papers novel by Charles Dickens.
Another interesting quirk of the stone circle is that it's actually made up of 10 stones, rather than nine. The tenth stone wasn't discovered until 1977 because it has fallen over and now lies flat.
The Nine Ladies aren't the only highlight of this walk because you'll approach the stone circle across Stanton Moor, with its heather-swathed slopes, pretty pockets of woodland, fascinating historical landmarks and far-reaching views.
This route was voted 96th in a 2017 ITV poll to find Britain's Favourite Walk.
TOG VERDICT: A classic Peak District landscape brought to life by stone circles, cairns and barrows that transport you back to prehistoric times.
Read more ...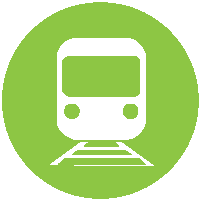 Nearest Train (or tube) Station(s):
Derby
 Click photos below for more information: