Walk Details

Welcome to the Eton Walkway, a 2-mile circular route connecting 18 points of rich heritage in the historic Berkshire town of Eton.
Starting at Windsor Bridge and celebrating Eton's diverse community, culture and stunning architecture, this one-hour walk takes you through a wonderful mixture of scenery as well as exploring the banks of the River Thames.
Read more ...
Permanent bronze markers are set in the ground to identify the route of the Walkway and are emblazoned with Eton's coat of arms, originally given to the town by King Henry VI in 1449.
The Walkway is coordinated by local volunteers through the Eton Community Association, and delivered by the Outdoor Trust.
It's been made possible by the generous support of local residents, businesses, The Royal Borough of Windsor and Maidenhead, Eton College, Eton Town Council, The Prince Philip Trust Fund, The Baldwin Bridge Trust, Royal Albert Institute Trust, Pavenet, the Grundon, the Rivaz/Beaumont and Fussey families.
We all very much hope that you enjoy the walk.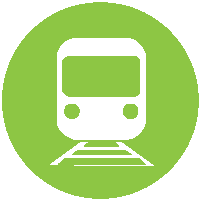 Nearest Train (or tube) Station(s):
Windsor, London